Ha·ven
noun
Defined: "A safe or comforting place"
IT Haven is a Safe and Secure Place for Your Data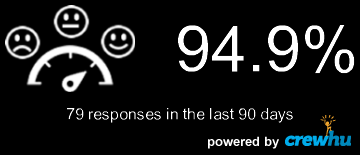 Who we help
At IT Haven, our core focus is to build strong relationships with our clients, creating a clear path for growth. Having the opportunity to work with a variety of industries has provided IT Haven the experience and knowledge of working with diverse platforms, people and environments.
One such example is the Construction Industry. The Construction Industry has become more reliant on technological advancements in the recent years. This has brought new challenges to small to mid-size Construction Companies. IT Haven has implemented technical solutions that greatly improve the workflow and productivity for these companies.
At IT Haven, we offer specialized solutions, built for each individual Company suited for their specific Industry. For the Industries which require mandated Security to maintain their credentials or licensing, such as the Healthcare and Financial Industries, we at IT Haven are knowledgeable and able to implement these requirements.
We take pride in being an important asset to all the Companies which we manage by resolving their day-to-day issues, keeping their data safe and secure, increasing productivity and helping them grow to their highest potential.
MANAGED SERVICES
IT Haven offers individualized IT solutions for each client on an outsourced basis for small to medium sized businesses.
SECURITY MANAGEMENT
Cyber Security is top of mind at IT Haven and in keeping our clients safe is our top priority.  
Full--Suite Outsourced IT
IT Haven provides end-to-end full-suite IT support to your company. Never stress over tech issues again!
SASE
SASE is your company's cloud network wrapped up with high-end security protocols to ensure a fast, safe cloud network.
COMPLIANCE
We provide industry-specific compliance such as HIPPA, PCI, CMMC, and more!
vCIO CONSULTING
We meet regularly with our Clients to assess and plan in order to help them grow
VoIP
We offer customized phone solutions for your Business needs with great support and pricing
Business Continuity
Includes Device Backup, Cloud Suite Backup ( Office 365 ), Workstation Backup, and Secure File Sharing Solutions
Spam Filtering
Keeps unwanted email from users – blocks malware and viruses.
DNS Filtering
Protects users from going to websites with known virus and malware risks.
Dark Web Protection
Protection from password hacking on Dark Web!
Secure Email
Secure email utilizing encryption to protect a Client's sensitive data such as financial, health or any personal information
Anti-Virus / Managed EDR
Protects Workstation from Viruses and Malware via an agent installed on workstation. Managed EDR is Managed Endpoint Detection and Response. Looks for hacker-type activity and then shuts down the endpoint to prevent the spread.
What Our Customers Are Saying
Find out for yourself how we help businesses like yours increase their efficiency and productivity.
In an era defined by digital transformation, businesses large and small across all industries have...